Bill began pursuing his passion for learning everything about cannabis in Oklahoma, where he was born and raised. In the quest for knowledge and personal development, he left home to study the growth and the cultivation of cannabis in a more friendly state—Colorado. That's where he met his current partner Troy, who was already running several dispensaries and growing marijuana for years and has been in the industry since the early 2000s. After a couple of years of continuous learning, they were presented with the opportunity to team up with a mutual friend and Oklahoma native, Drew. Drew saw great potential in their business plans, and after talking with his dad and his friends, brought in some other Oklahoma natives and entrepreneurs that shared the same dream. Together, they built Craft Cannabis Company and dedicated themselves to providing patients in and around Edmond, OK, with premium quality cannabis products.
Reliable
We only provide the highest quality products for our loyal customers.
Seasoned Professionals
With decades of industry expertise, our specialists can help you find the right medication.
Customer Satisfaction
By building trust, we strive to create long-lasting relationships with our customers.
Our mission at Craft Cannabis Company is to bring you the best indica, sativa, and hybrid marijuana flowers, concentrates, and edibles from the best growers in Oklahoma.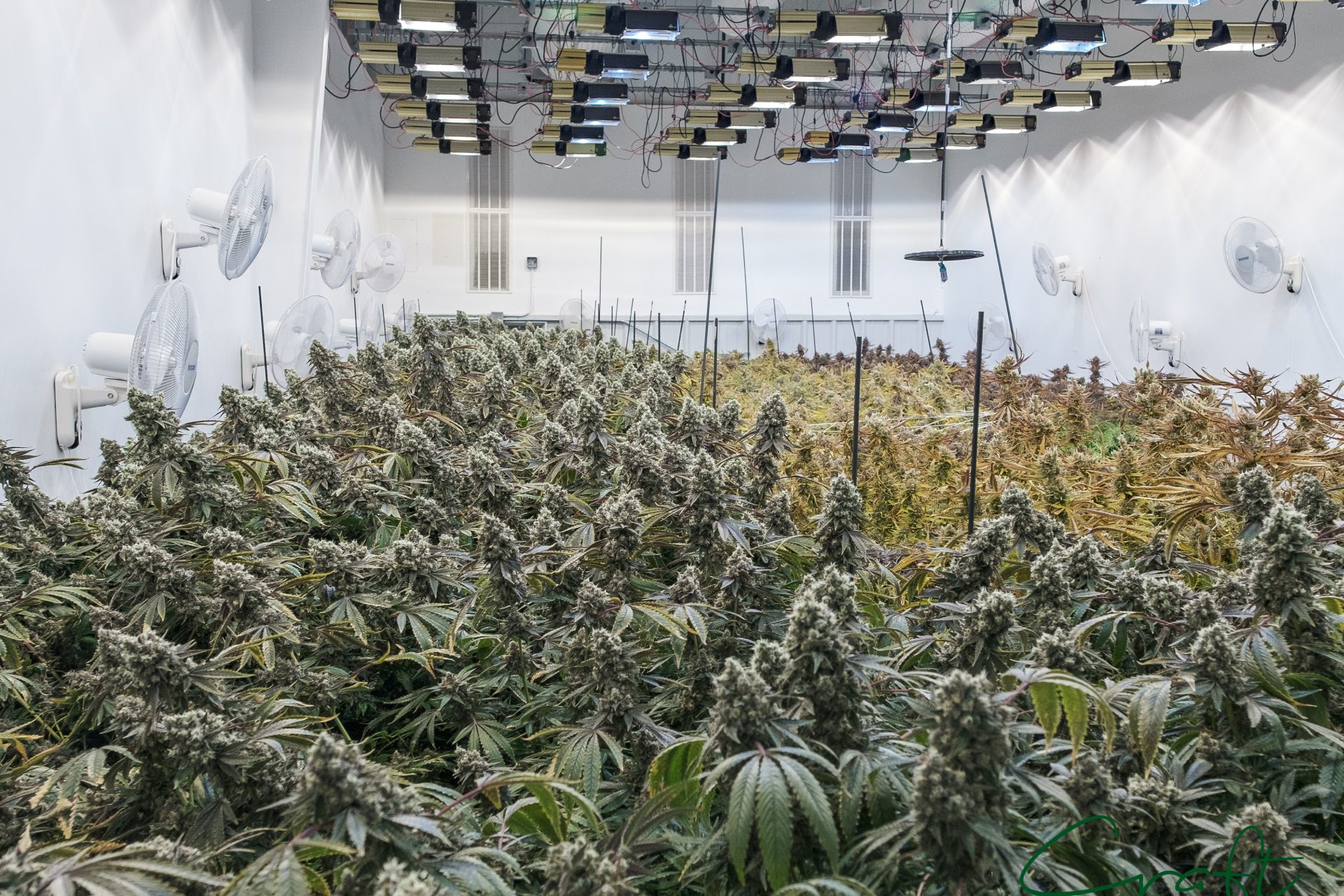 Craft Cannabis Dispensary in OKC, Serves Up the Best Medical Grade Cannabis to Our Patients
Looking for the best medical-grade cannabis around? Look no further than the Craft Cannabis Dispensary in Oklahoma City, Ok! We serve up the highest quality products to our patients, and we are dedicated to providing an excellent experience each and every time. Our knowledgeable staff is always happy to help you find the right product for your needs, and we strive to provide a relaxing and welcoming environment for our customers. Stop by today and see what sets us apart from the competition!
Craft is a medical marijuana dispensary that truly understands what it means to bring you high-quality Products edibles, and top-shelf flower. We have the best customer service and you will always get our best price, and we actually care about your well-being. Here at Craft Cannabis, we take the time to get to know you and help you enjoy the whole experience when it comes to purchasing your medical marijuana products. With knowledgeable budtenders and amazing cannabis products, we will ensure you get the attention medical marijuana patients expect and deserve.
If you are still wondering if Craft Cannabis is the Dispensary for you let our customers tell you how committed we are to our craft.
"My go to spot for flower. The best bud with an incredible staff is what keeps me coming back! Thanks guys!"
"Went to Craft today! It was my 1st go to dispensary! I had to look for cheaper flower because I retired and am on social security, so I started buying shake or trim from other dispensaries. I was on Weed Maps and noticed Craft had trim at a $25 an ounce, they only had 2 strains of trim, but I knew it would be good because Craft flower was always all good! I was not disappointed! The trim is perfect for me because I am trying to quit cigarettes. The stuff smells so good and I felt so at home there. They even gave me 2 pre-rolls ❤️ I will definitely be back!"
"I have come here over 3 times now and more to come. I like the atmosphere and how they are willing to converse about the products and just about other things with me in general. That level of personalism makes me feel welcomed. I tried one of their shaker deals a couple visits back and since have come back for that or if that isn't going on I will still get the same product. Everyone I have talked to there seems to be very informative and has been able to answer any questions I have. Due to my experience I will refer others to visit and when my friends receive their cards I will bring them here to shop."
Are you looking to get your Medical Marijuana card
NO NEED TO WORRY – Stop in any of our locations we have plenty of recommendations. We have made it our mission to aid you in your search to get quality medical cannabis.
Craft Cannabis Dispensary in Oklahoma Serves the OKC and the Surrounding areas
Visit one of our Oklahoma City Cannabis Dispensary (ies)
We aim to create a whole new level of Craft Cannabis products by building one of the best organizations in the industry.
Our daily deals are a fantastic way to save more each day!