Thank you for participating in the Craft 710 Stash & Dash!
We have outdone ourselves for the dabbing holiday! Craft Cannabis is giving away 28 grams of Live Resin, 4 grams of Hash Rosin and a PUFFCO PEAK PRO!
Follow us on Instagram @craft.cco and send a DM "Happy Holidaze" to receive coordinates! The first person to find the stash WINS!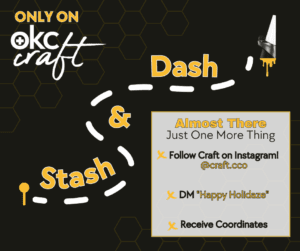 Remember, 710 Deals run through Monday July 10th!
Cured Resin – $4.20/gram or $60/oz
Live Resin – $7.10/gram or $100/oz
All Hash Rosin – 25% Off